Members Information
Course Dates
See Diary
Class Times
1st Classes: 18:30-19:30
2nd Classes: 19:40-20:40
3rd Classes: 20:45-21:45
Please arrive in good time to assist with setting up equipment for your class, also assistance to put equipment away at the end will be appreciated and mean that classes will run to time and you will gain most from your training.
Club's Cancellation Policy
Owing to the unpredictability of the British weather and everyone traveling to club. A policy has been put into place to advise ALL members if it is not safe to hold a training evening.
The Policy:
Weather to be checked at 4pm by designated committee member
Inform trainers and committee of decision
An email will be sent to all members, a note will be placed on facebook and the top of this page.
The 10 week course will than run over by one week.
If you are unsure whether the club will be running or not please check your emails, facebook, or the web site before contacting your trainer or a committee member if possible.
Club's General Data Protection Regulation Policy
Details of the Club's GDPR Privacy Notice can be found at Southdowns GDPR Privacy Notice
and the associated audit details can be found at Southdowns Agility Club Data Audit for GDPR.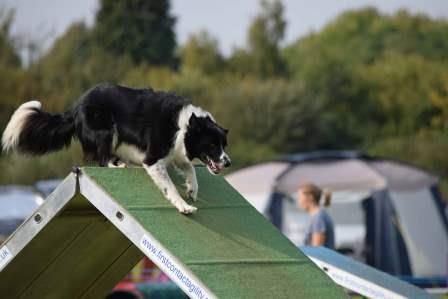 Drift