Welcome to our website which we hope you will find informative and will stimulate your interest in the great sport of Dog Agilty.
Next Training Night - Monday 18th February 2019 - 1830hrs
Critical Show Closing Dates
Now on the Diary Page - do not get caught out by being too late!!
A lovely poem follows composed by one of our founding members, Joanna Quickenden, to encourage us through the early wintery months of 2019:
May the jumps stay up and the wing wraps tight,
May we finally get those weave entries right,
Let the contacts be sure and the tunnels fast,
May the ribbons be red - or numbered at last.
Let there be wagging a plenty and smiles all around,

May the camping pitches have nice soft ground!

Let there be tuggies and treats and chasing a ball

Agility days.. the most fun of all!
Good luck to everyone with you agility goals this year!
Thank you Jo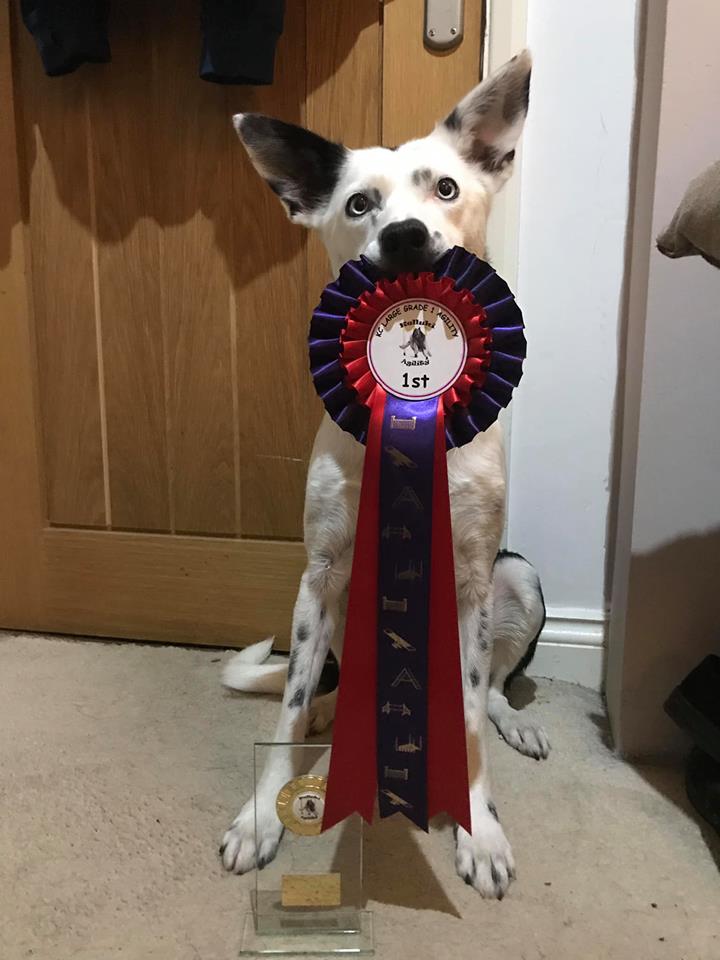 Congratulations to Kaiah & UFO for winning out of Grade 1