Welcome to our website which we hope you will find informative and will stimulate your interest in the great sport of Dog Agilty.
Latest News
Don't forget the Club's summer break is from 1st August until 2nd September - therefore no training in this period
Keep your diaries clear 29th & 30th September all help wanted to set up, run and dismantle our show (no experience necessary all guidance & training will be given)- even if you can only make the odd hour please contact the Show Secretary to offer & register your assistance. Also don't forget there is the free helpers' BBQ on the Saturday and free breakfast & lunch for the helpers on Sunday - See you all there
There is a discount for SAC Members entering our show. Contact the Show Secretary for your discount code, needed for Agility Plaza.
And again!! another promotion for the Weeks family
Drift not wanting to be outdone by his younger brother Moss won out of Grade 4 at Highdown
Wow!! what a successful day our members had at the Waverunners
Good to see new members Stephen Vinall & Monty at their first event (Stephen is the one taking the photos!)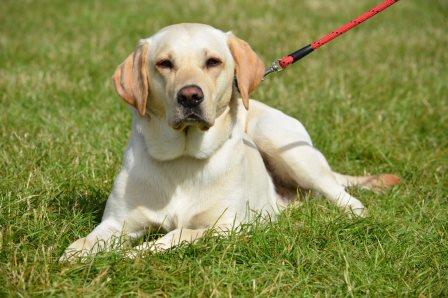 Also good to see new members Kaiah Day & UFO at their first event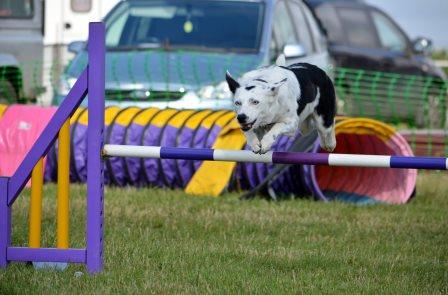 Also in their early days of competing at events, Ian Swaby & Rossi made it onto the podium not once, but three times with three thirds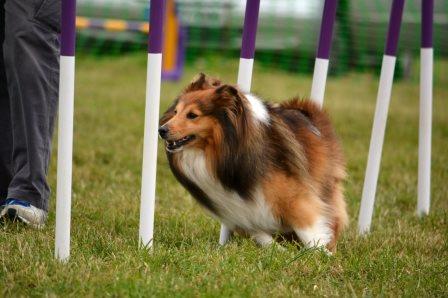 Beryl Brander & Gruff had three clear rounds giving a 2nd, 5th & 6th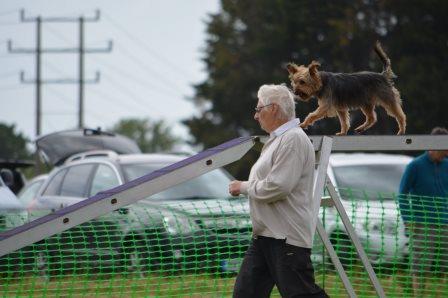 Paula Hayward & Ziggy had a 7th & a 10th beating both his very much younger sister Ruth and the rising star Moss in the process
Sarah Hill & Misty in their first competition at Grade 3 level had a first & second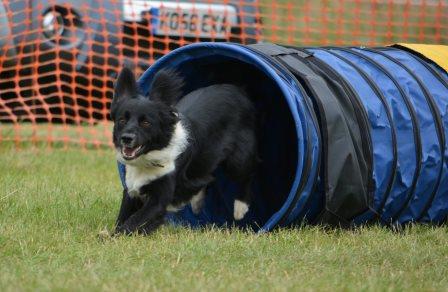 Bob Hayward & Zola won the Grade 6 Special Combined Agility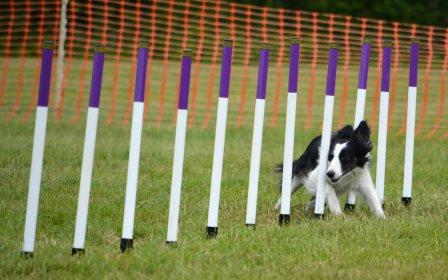 Congratualtions to Jane Weeks & Moss who won out of Grade 3 with two wins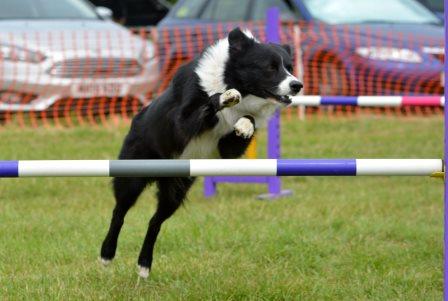 Other members competing were Shiela with Teddy, Una with Amy & Tom, Bob with Zruth, Jayne with Drift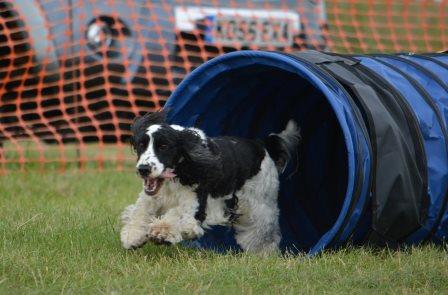 Southdowns Show on September 30th now live on Agility Plaza.